▶ Watch Video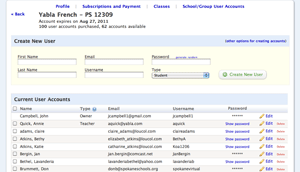 Sign in with your username and password.
Click, My Account, then click School/Group User Accounts.
Click User Accounts next to Yabla Language product you are using.
Use the form on this page to create new user accounts.
If you have only a few users, you can use this form to create all the user accounts, and you are done. If you have many students, read on to the next step.